The Huatulco Villa with one of the most spectacular views on the Mexican Riviera...
Villa Paita
The Undiscovered Paradise of Huatulco
Outside Villa Paita
Villa Paita [Pie-eat-ah] is among the most spectacular view homes for rent on the Mexican Riviera.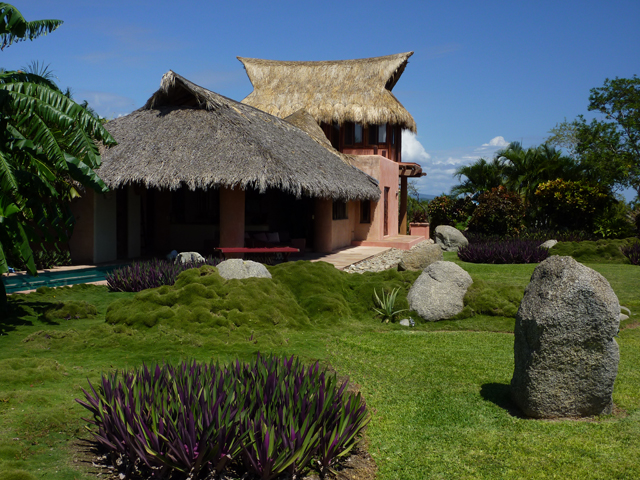 The Villa is situated on a high bluff with a majestic 180° ocean view that provides the ultimate getaway experience for travellers wanting to take in the beauty of Huatulco's coast and all that nature has to offer.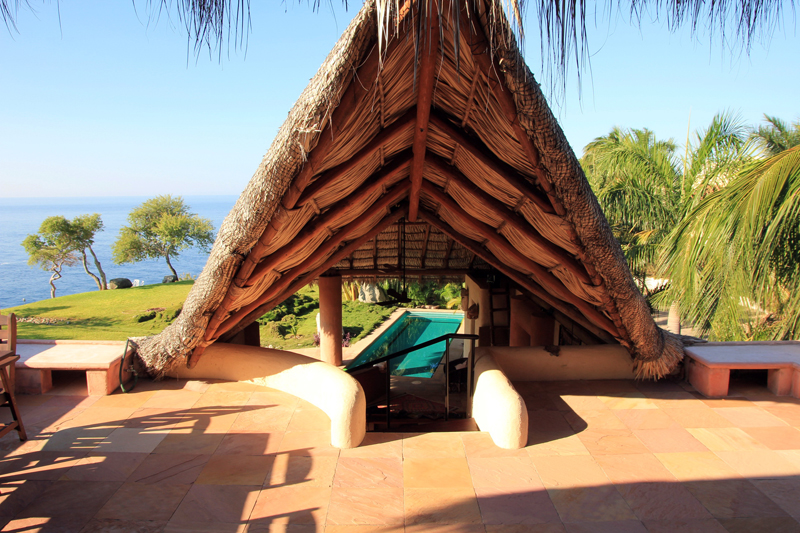 The Villa is designed in harmony with the landscape and built of native materials so that the inside and outside merge, as only a perfect climate like Huatulco permits.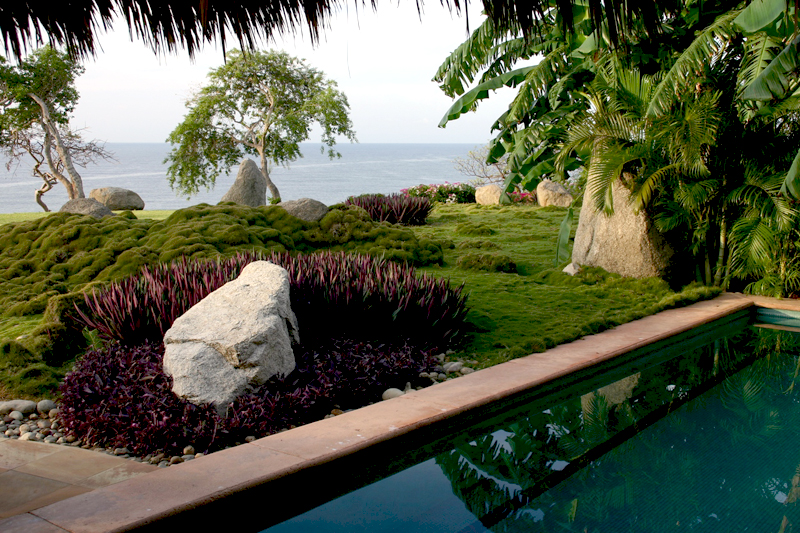 The home has extensive gardens, many tropical plants, and a large lawn area.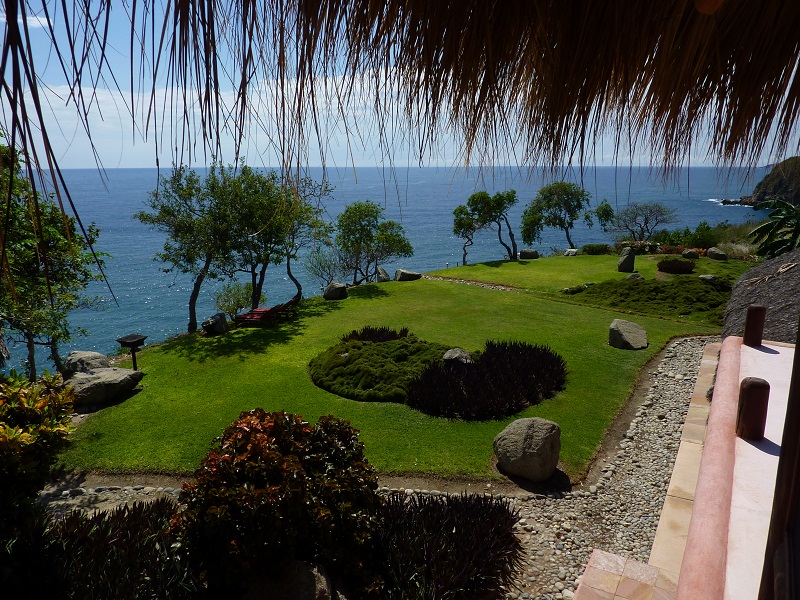 Native rocks form several benches to enjoy the surging seascape below.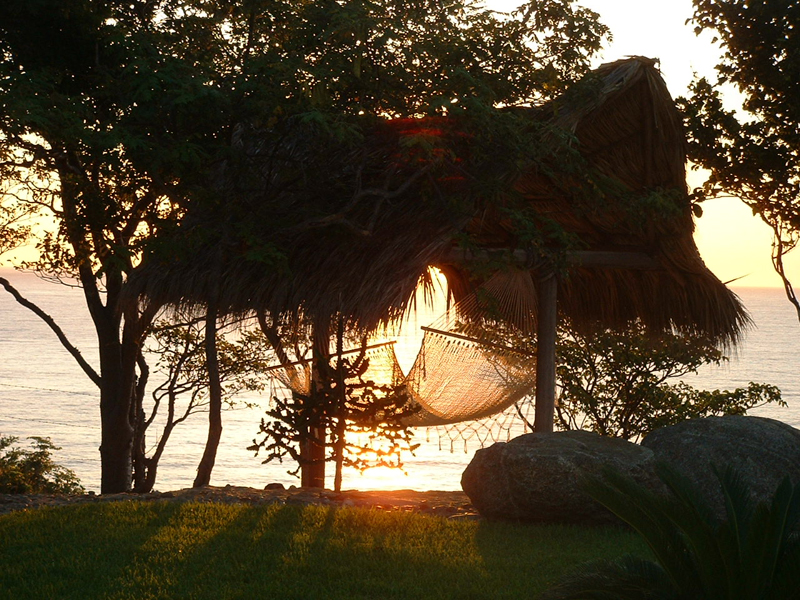 Take a hike down to the rocks where the ocean meets the property (not recommended for those with pacemakers), enjoy the partially-shaded pool, delve into the various shops and restaurants downtown, or relax in the hammock while you escape from the place that brought you here.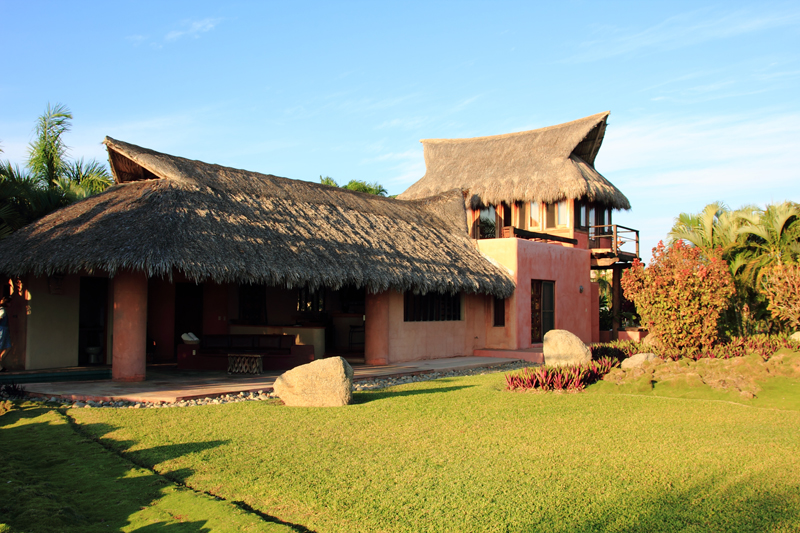 Huatulco offers many, many different activities that you wont find sitting behind that keyboard.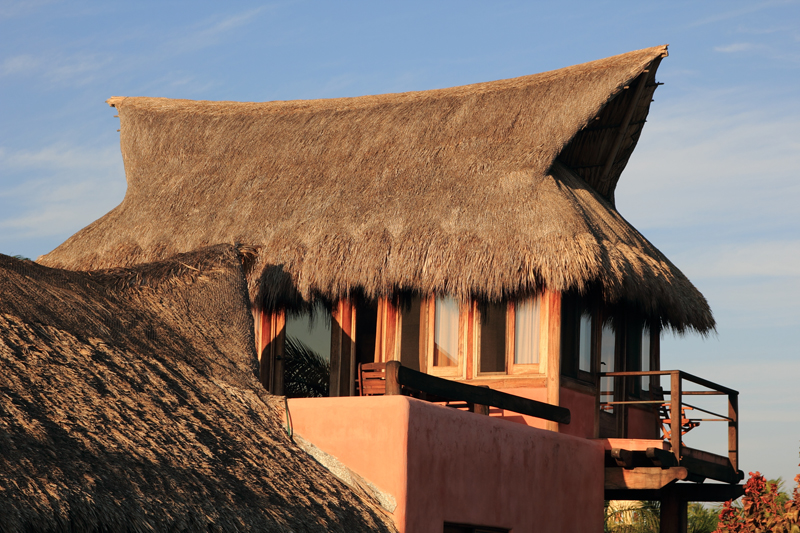 Villa Paita is a fully private home, with an extensive yard, and enamoring 180˚ ocean view.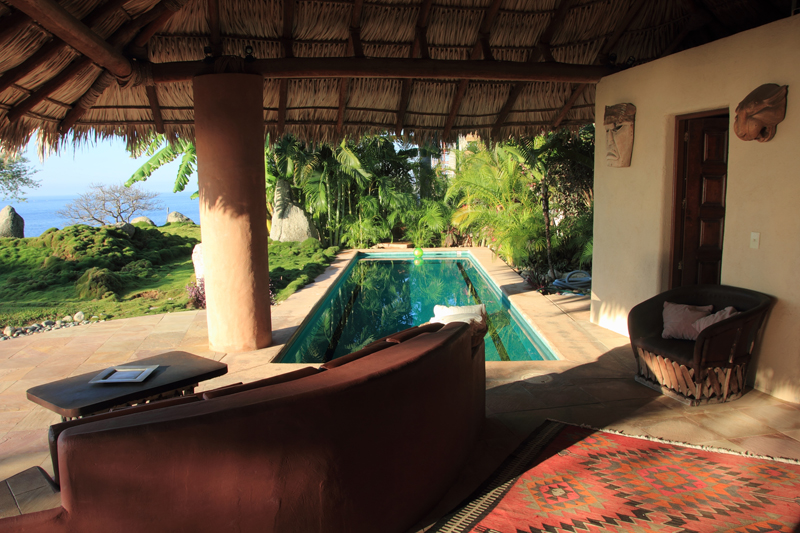 Enjoy a relaxing afternoon at the private beach Cove "Tejoncito", a 3 minute walk away.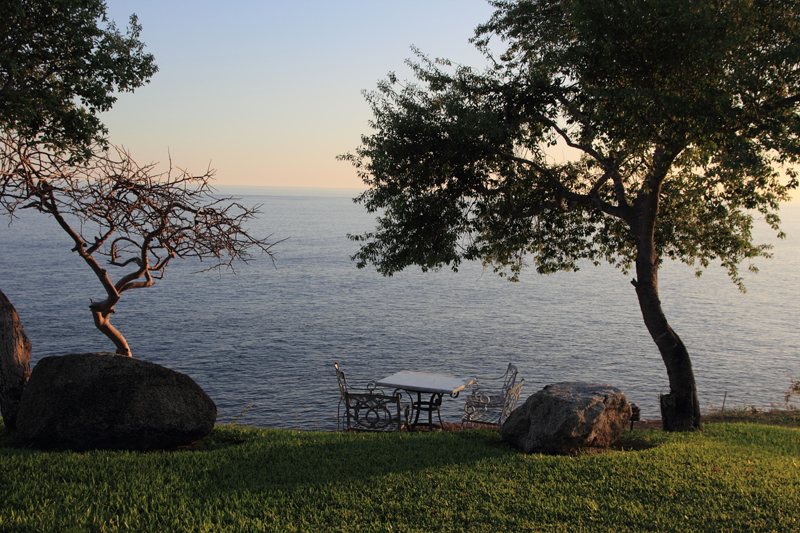 Located on Tangolunda Bay, Villa Paita is 5 minutes from the Hotel zone and Golf Course.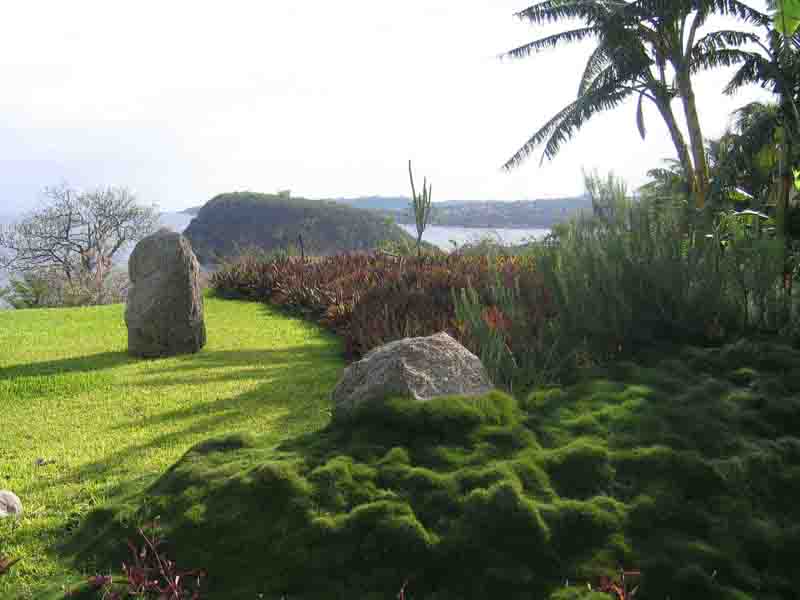 The toughest part of your stay will be deciding how you're going to spend your time.
Villa Paita © 1999-2019
This website is best viewed at a resolution of 1024x768 or higher